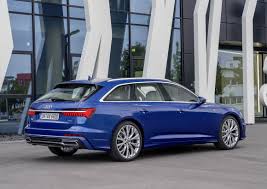 In this day and age, cars have become the preferred method of transportation for most people. It is not difficult to see why; cars provide convenience, they are readily available, and they are easy to use. However, as any high school student will tell you, buying a car is not easy. There are many vital considerations that you must first take into account before committing to buy a car.
Choosing a car that suits your price range
First off, when buying a car, most people would be most concerned about the price. How much you are willing to spend on a car will have a great impact on your final decision. When looking at buying a new car, you should only focus on models that are in your price range. This will help you save a lot of time when browsing through the confusing jungle of various car types and models available on the market.
Remember to be realistic when choosing a car; if your budget is a little tighter, do not go searching for used cars expecting plenty of nifty features and state-of-the-art functionality. If you base your expectations realistically, you will greatly improve your chances of finding a car that you are satisfied with.
Of course, your price range should be based on what you are using the car for. For example, if you are looking to a good and solid vehicle that can carry heavy loads and take a few knocks without looking worse for wear, then you might want to consider a truck. However, if you are looking for a car that will impress your business clientele, then you will have to spend a lot more money getting a fancier car. In the end, you will have to consider your usage of the car along with your budget when deciding on your final purchase.
Conduct your research beforehand to avoid unpleasant surprises
Buying a car is a huge investment for anybody. It is one of the "big purchases" that we make in our lives; you need to make sure that your final decision is going to be worth its price.
When purchasing a car, you should always do your research beforehand. The internet is your best friend in this respect. If you are new to buying cars, you might be surprised at how many factors you have to consider before settling on your purchase. In your research, you should decide on your ideal car based on usage and price. Then, you should look for car models that suit your criteria. After "short-listing" your potential choices, you should then conduct an in-depth research into your choices, their manufacturers and possible payment options.
When researching your car, you should consider the fuel efficiency of the car, the warranty coverage and other technical details such as engine power and safety.
The fuel efficiency of a car refers to how far the car can travel on a gallon of gas. This is especially important now as gas prices continue to rise. A fuel-efficient car can save you lots of money in the long run while a gas-guzzling monster can cost quite a fortune to maintain.  When looking at cars in your dealership, you should take note of the window sticker labeled "Fuel Economy Information". This will tell you the expected miles per gallon of the car with city or highway driving. The label will also provide an estimate of the fuel cost based on 15,000 miles. As a rule of thumb, the larger the car and the more powerful the engine, the more expensive the fuel cost.
Next, you should consider the warranty coverage of the car. This is especially important when buying a used car or a very expensive car. Used cars are, by nature, prone to mechanical failure. On the other hand, repairing exclusive and expensive cars often cost more as special custom-made components are used in the car. In both cases, you will need to ensure that the car's warranty is able to cover the potential costs of repairing the car. A standard warranty for a new car will cover it for 3 years, up to 36,000 miles. You may also extend your warranty to 6 years, up to 100,000 miles for an additional cost. Your research should show you how prone the car is to failure. This will factor in your final decision. Many manufacturers and dealers also provide periodic promotions on maintenance costs such as free tires or oil changes. All these will play a part in helping you choose a car.
Technical details like safety and engine power will depend on your preference and usage. This information will usually be available on the manufacturer's website, if there is anything that you are unsure of, be sure to call the manufacturer up to clarify your doubts. Make sure that you are comfortable with every detail of your car before going ahead with your purchase.
Conclusion
To sum up, purchasing a car can and should be an enjoyable experience. After all, shopping for a car is the same as shopping for anything else; it should be pleasant and stress-free. Just remember, as with anything else, make sure that you are satisfied with the end result. Never ever get caught regretting your purchase, make every effort to ensure that your final decision is the right one. With this in mind, I wish you the best of luck in buying your new car.