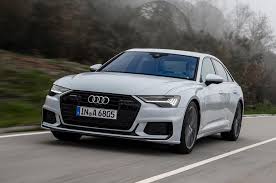 While getting car insurance will provide you coverage from accidents and related injuries, making that yearly or bi-yearly payment can prove too expensive for some. This guide will show you the tips and tricks of cutting down your insurance costs while still getting comprehensive coverage.
Improve your reputation
As you probably know by now, insurance companies base their premiums on how "risky" it is to provide you with coverage. As these companies have to safeguard their profits, they will be much less willing to cover a reckless driver with multiple traffic violations than someone with a clean record. You can use this to your advantage when getting your car insurance.
Participating in safety education courses can help you get a lower insurance premium. When you enroll in such courses, be sure keep track of your grades and progress. Enrollment in safety courses can lower your insurance premium; getting good grades will lower them even further. Send all your information and certifications to your insurance company to see if you can get a discount on your premium.
Keeping a good record in the other areas of your life can also help reduce your insurance premium. These show that you are a responsible individual who can be trusted. As a result, insurance companies will be more willing to provide you with coverage.
An example of this would be a good credit score. If you are able to maintain a good credit rating with little or no debts, chances are, your insurance premium will drop drastically. On the other hand, if you have a bad credit rating, you might want to consider getting your insurance from a company that does not run background credit checks.
Students who achieve good school grades can also enjoy a discount on their insurance premium. If you have a B-grade average, submit the information to your insurance company to apply for the discount.
Finally, your car plays an important role in determining your insurance premium too. Flashier sports cars are considered to be at more risk of theft than run-of-the-mill sedans. If you really want to drive these cars, installing anti-theft devices will help the insurance companies trust you a little more and lower your premium.
Get the right coverage
The common mistake that people make when getting car insurance is going for the most comprehensive plan available. After all, you have to prepare for the worst right? While you do not want to be caught facing a mountain of bills not covered by your insurance, you also do not want to be spending unnecessarily on coverage that you will probably not need. So how do you go about deciding which coverage you need and which you can do without?
If you are going away on holiday or if you are keeping the car in storage while driving something else, you should drop the liability coverage during the storage period. There is almost no chance of a stored car causing an accident, so why cover it from one? Look through your insurance contract for additional coverage that you might not need based on your situation and eliminate those as soon as possible. Another add-on that most people will not need is Car Rental coverage.
Another way you can reduce your car insurance premium is to stay loyal to one insurance company. Most companies offer discounts if you purchase more than one insurance plan from them. Get your home, health and car insurance from one insurer and enjoy savings on all of them!
Finally, the most effective way to reduce your premium is to increase your deductible. All car insurance plans have what is known as the "deductible". This is the maximum amount that you are liable for when making a claim. By raising this amount, you are reducing the insurer's responsibility in the event of an accident. This will have a drastic impact on your premium. Look through your finances, work out how much you can afford to pay on your deductible and call your insurer to see how much you will be able to save on your premium. In some cases, this can prove to be more cost-effective, especially if you are a relatively safe driver as you only have to pay the extra amount when making a claim rather than compulsory yearly premium payments.
In conclusion
Car insurance is definitely essential for protecting yourself from unfortunate accidents. Most people only truly realize the importance of insurance when they make a claim. However, just because you cannot afford to go without insurance, it does not mean that you have to spend a fortune on it. By following the tips of this guide, you will be able to enjoy substantial savings on your car insurance and be able to drive safely without an empty wallet. Remember though, it's not a matter of how much coverage you have, but how safely you drive. Drive carefully and I wish you the best of luck in getting your car insurance discounts.